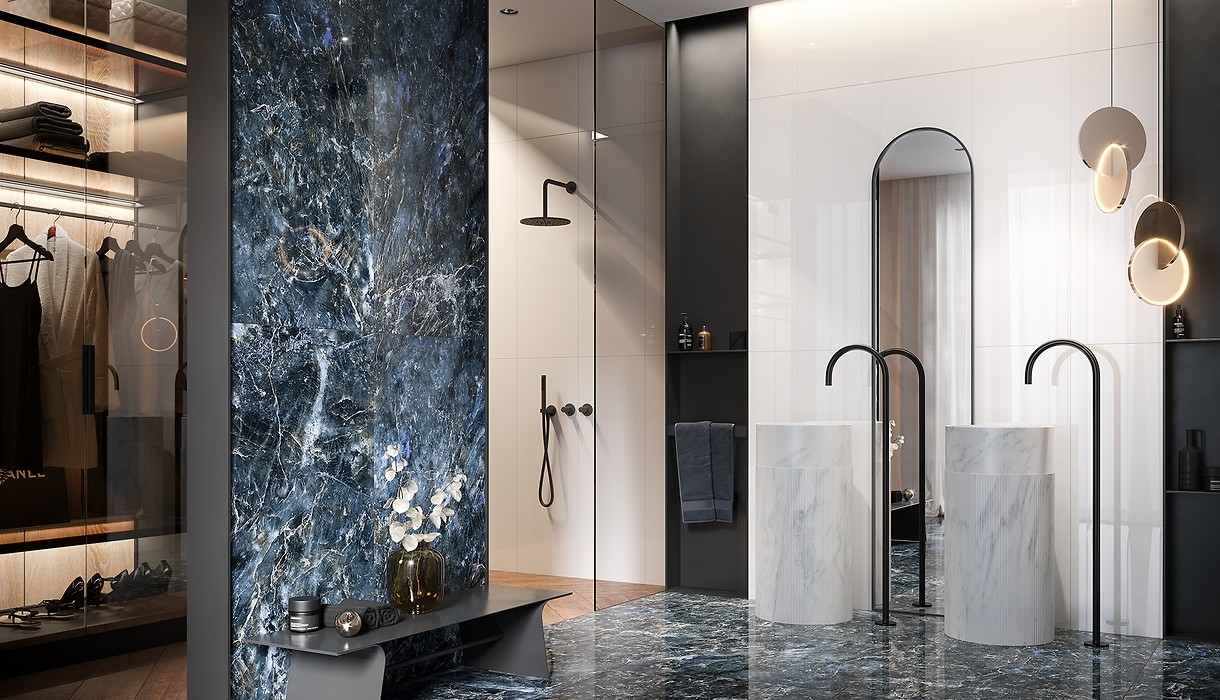 Kolekcja OPOCZNO Color Crush to niezwykle stylowe gresy polerowane imitujące powierzchnię naturalnego kamienia. Oryginalny rysunek wyraźnej struktury w tonalnych odcieniach błękitu i granatu stwarza wiele nowoczesnych możliwości aranżacyjnych. Opoczno Color Crush to jedyna kolekcja śmiało łącząca klasyczną białą płytkę ścienną z gresem polerowanym o unikalnej grafice kamienia. Płynnie przeplatają się w niej nasycone odcienie głębokiego granatu i brązu uzupełnione białymi żyłami, które nadają całości efekt trójwymiarowości i niesamowitej głębi. Całość przywodzi na myśl bezkresny obraz kosmicznej  galaktyki, który teraz możesz mieć w swoim domu. Gresowe płytki polerowane Color Crush  mają formaty 60×120 cm,  80×80 oraz 60x60 cm. Płytki są mrozoodporne i mają rektyfikowane krawędzie oraz odporność na ścieranie w klasie PEI3.
Prosimy pamiętać, że wygląd produktów w postaci fotografii zamieszczonych na stronach sklepu może różnić się od wyglądu produktu "na żywo". To samo zdjęcie na różnych ekranach będzie wyświetlane w innej kolorystyce i nasyceniu. Zdjęcia zostały wykonane w określonych warunkach oświetleniowych, które mają istotny wpływ na wygląd prezentowanych produktów. Produkty częściowo absorbują, a częściowo odbijają światło i jego barwę. A zatem odbiór wyglądu  zakupionych produktów, może być inny niż postrzeganie zamieszczonych zdjęć, nawet na skalibrowanych monitorach, gdyż niemożliwe jest odtworzenie identycznych warunków zewnętrznych. 
Fotografia nie jest w stanie oddać efektu połysku, matu lub struktury powierzchni.
Określone cechy wyglądu produktów stara się przedstawić opis słowny, lecz odbiór opisu słownego może być subiektywny u różnych osób.